Online edition
6 - 9 October
Creating
top quality
software is
much more
than writing
code
About the conference
For the fifth edition of Astea Conference we'll go beyond technology and we'll look into the wide spectrum of software development. There are no precise boundaries: it all starts with Analysis, then come Design and Implementation, and finally there is Testing and Maintenance. No wonder that behind every great software product there is a great multifaceted team responsible for the project development, management and communication.
Join us on our journey beyond technology from 6 through 9 October where leading IT experts will share their experience and best practices.
Become a speaker
2020 - Online Edition
Astea Conference is back in October and in online mode. 💻
(For the first time) the event will be held in 4 evening sessions of 90 minutes (18:30 - 20:00 EET) from 6 through 9 October.
This new and more flexible format allows us to make the experience accessible, comfortable and enjoyable for all participants. The lecturers will have full control over the presentations' quality, and the audience will have the opportunity to participate in virtual games and networking.
Have questions?
Developers
QA engineers
Business analysts
UX/UI Designers
Team leads
Project Managers
Speakers
Astea Conference: Technology & Beyond is looking for inspirational speakers to share their experience with technology in all aspects of software development:
Programming and architecture

UX/UI design

Manual and automated testing

Methodologies and development processes

Business analysis and specifications
Become a speaker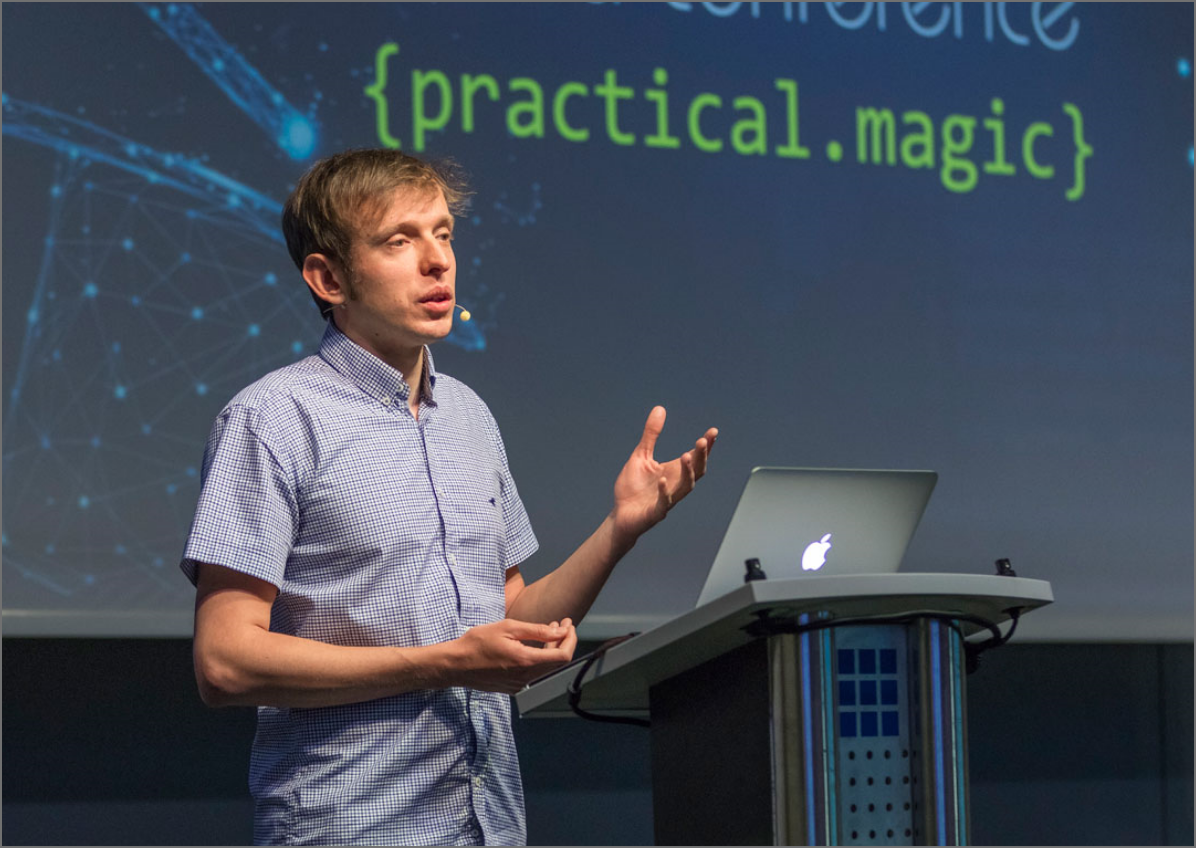 See the Astea Conference speakers
Frequently Asked Questions
Why online?

After the first four physical editions of the conference we decided to try out an online format as it has a lot of potential: it will allow us to organize a valuable event that is accessible, comfortable and enjoyable for all participants. We aim for the event to be more than just a video series that serves as a background for cooking.

Did COVID-19 make you rethink the conference format?

The social distancing measures imposed by COVID-19 gave us a reason to consider the online format, but we also took into account many more factors. Indeed, COVID-19 changes the way many events take place. However, even if the world goes back to the "old normal", we would still try this new (for us at least) format.

How will you make up for the lack of personal contact in online events?

In the previous editions of Astea Conference we demonstrated that we have plenty of ideas on how to turn a conference into a pleasant experience - such as the CSS Challenge, the Conference Bingo game, the piece-together-strings-of-code game… We are preparing such interactive elements for the online edition, but for now we would like to keep them as a surprise.

How will you guarantee the audio and video quality?

We will broadcast the lectures from a preset location using reliable audio and video equipment. This will minimize the risk of Internet connection interruptions, poor microphone sound and cats passing in front of the monitor. We can't guarantee for the last one though.